How to install the earthing systems for a solar project
Solar mounting system's earthing system
How to install the earthing systems for a solar project.

In the solar power generation system, by grounding one end of the positive and negative poles of the solar modules, the life of the module can be improved.Beyond doubt,earthing system plays a extremely important role of security of the whole solar PV system.
BROAD grounding system has the special solution to lead the electron accumulated in the module to the ground.
The grounding clips with special ribs is installed between two panels and lead the electron from modules to the rail. Then the grounding lugs connect the rails to the ground by the copper wire. It will be a cycle to keep the PV array safe.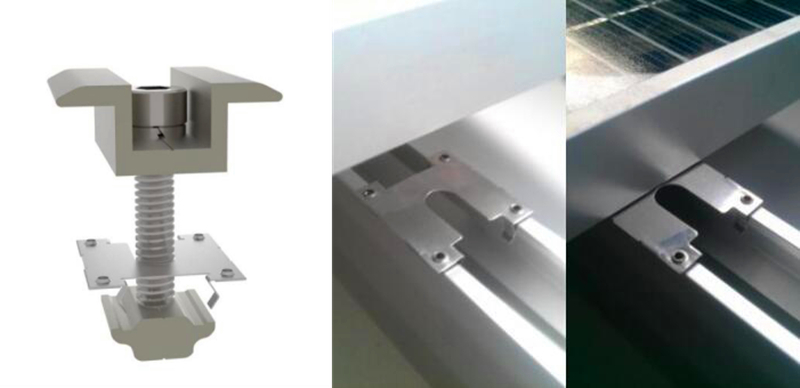 As shown above,Aluminium Solar PV Module Mounting System has stainless steel grounding clip earthing system. Grounding clip is installed on the same position of middle clamp during installation.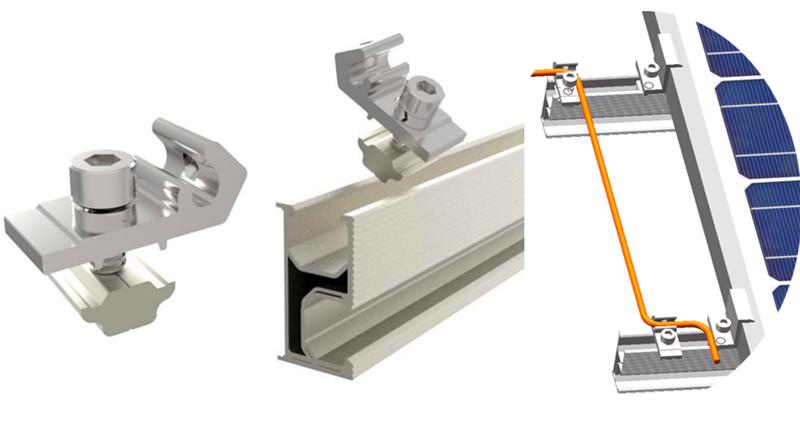 For the purpose of Earthing, Earthing Lug would be required to be installed in one module array. Just connect earthing cables through one BROAD Earthing Lug which is bolted on each module array after finish Modules installation. As shown in figure above.
The design and manufacture of BROAD products ensure the system meets Earthing requirement.