Sorts of Ground solar mounting foundation
Governments around the world have implemented a variety of incentive policies to promote the development and application of solar energy and other renewable energy. Among them, solar energy is considered to be a promising energy source. Generally speaking, solar power generation systems are mainly divided into two types, one is centralized, such as large-scale northwest ground photovoltaic power generation system; the other is distributed, such as industrial and commercial enterprise factory roof pv power generation system. Below, we briefly introduce several different basic types of ground photovoltaic power generation systems.

1.Independent and strip concrete foundation
Advantages: Independent and strip concrete foundation adopts reinforced extended foundation, simple construction method, strong geological adaptability, foundation embedded depth can be relatively shallow.
Disadvantages: Large amount of independent and strip concrete foundation works, more manpower required, large amount of earthwork excavation and backfill, long construction period, great damage to the environment.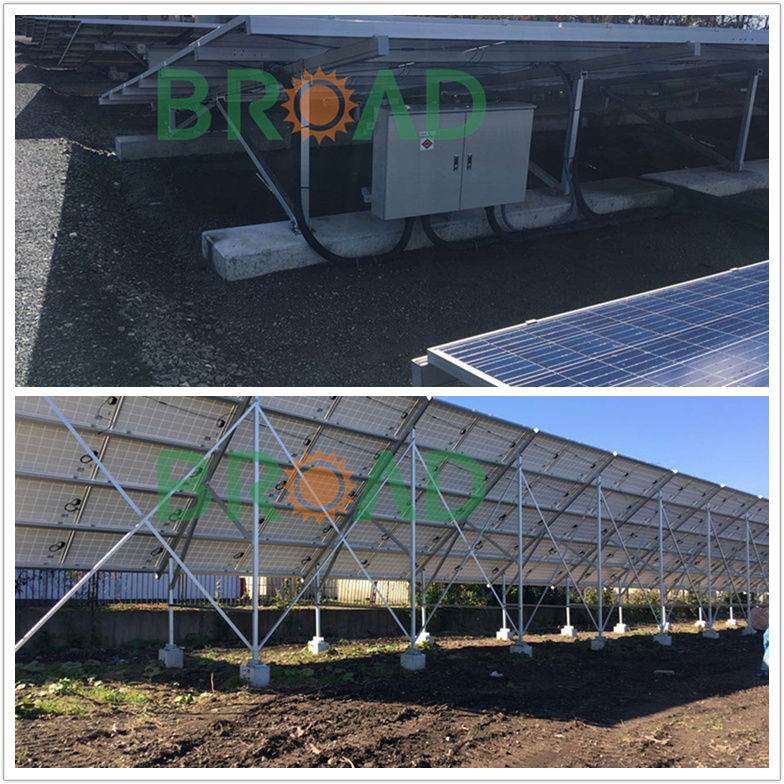 2.Spiral pile foundation support
Ground screw pile can be divided into spiral pile bracket with flange or without flange according to whether it is equipped with flange; according to the shape of cotyledon, it can be divided into narrow blade continuous screw pile support and wide blade interval screw pile support.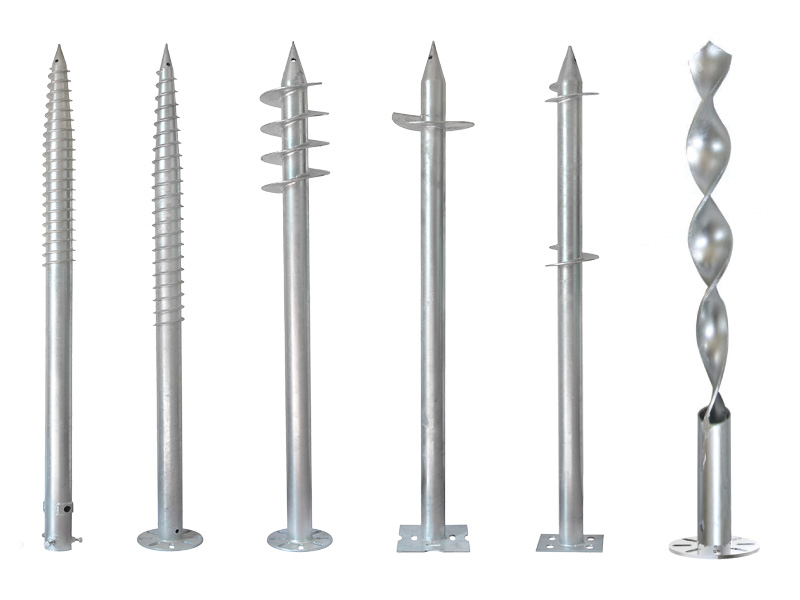 3.Impact pile foundation supports
Impact pile foundation support, also known as metal fiber rod foundation support, is mainly used to directly drive C section steel, H section steel or other structural steel into the ground by a pile driver. This installation method is very simple, but has poor drawing resistance.
Advantages: Steel piles are driven into the soil with a pile driver, no need to excavate the ground, and it is more environmentally friendly; it is not restricted by seasonal temperatures and can be implemented under various climatic conditions; construction is quick and convenient, significantly shorten the construction period, can facilitate the migration and recovery; the foundation is easy to adjust the height during the piling process.
Disadvantages: Pile driving is difficult in hard soil areas; pile driving in areas with more crushed stones is easy to damage the galvanized layer; corrosion resistance is poor in saline-alkali areas.


Key words:renewable energy, solar power generation systems, roof pv power generation system