Xiamen BROAD New Energy Technology Co., Ltd. successfully achieves the ISO quality management system certification. The passing of this certification represents the high recognition of BROAD by the ISO system certification known for its high standards and strict requirements.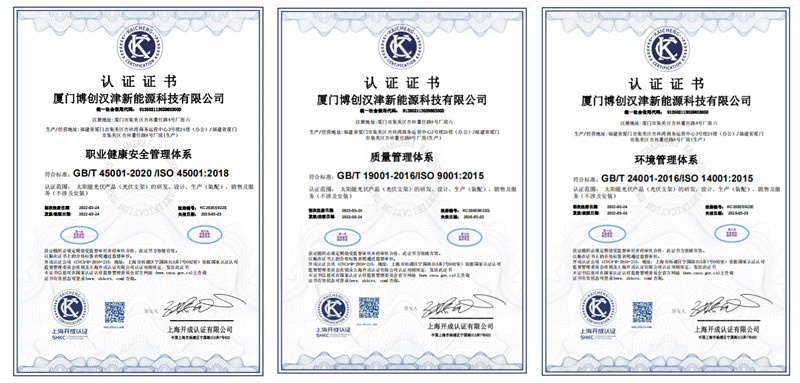 ISO is the world's largest international organization for standardization. Its members are composed of national standardization bodies from more than 100 countries in the world. The standards they formulate are voluntary in nature, which means that these standards must be excellent standards. Will bring benefits to industry and services, so they consciously use these standards.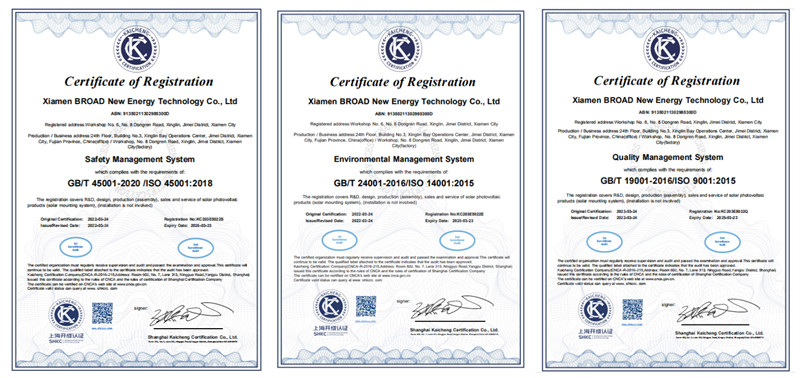 In the future, we BROAD will be guided by "Love the earth, care for clean energy", strictly implement ISO standards, actively explore high-tech in the photovoltaic industry, create high-quality solar mounting systems, improve service levels, and grow together with our customers.